Today, search engines play a huge role in decision-making for consumers and patients alike. This is evident as 88% of patients use online searches to find a treatment center or physician. No matter where a patient may have initially heard about you, their search almost always will lead to the internet at some point. We'll ensure that you stand out as the obvious first choice during their search.
Organic Search Is Constantly Growing
There are almost 300 million internet users in the US. Using the right keywords and content on your website will increase your rankings in the organic search results. Websites appearing on the first page of the search results garner 92% of traffic, while the traffic percentage drops to barely 5% on the second page. This is why dental search engine marketing is so vital to an internet strategy.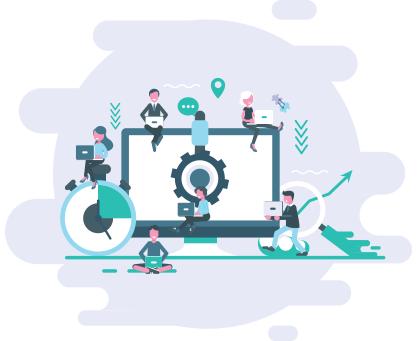 Many searches are dentist related. – Google
In the past year, searches for "[cosmetic dentists] near me" doubled!
We Invest In Your Dental Practice
That's why here at the Dentists Agency, we are invested in expanding your patient base so you can focus on providing quality services for your patients. As a modern digital marketing agency, we provide up-to-date marketing solutions to not only help you bring in more patients, but to give potential patients a reason why your dental practice is better than your competitors.
Customized SEM Strategy for Your Business
Here at the Dentists Agency, we develop a customized medical search engine marketing strategy for your practice so that you can appear on the top of the search results when patients are looking for a dentist near your area. Our top-notch medical search engine marketing strategy includes finding the right keywords related to your service and optimizing your website and social presence to increase online visibility and driving leads and qualifying to your website.